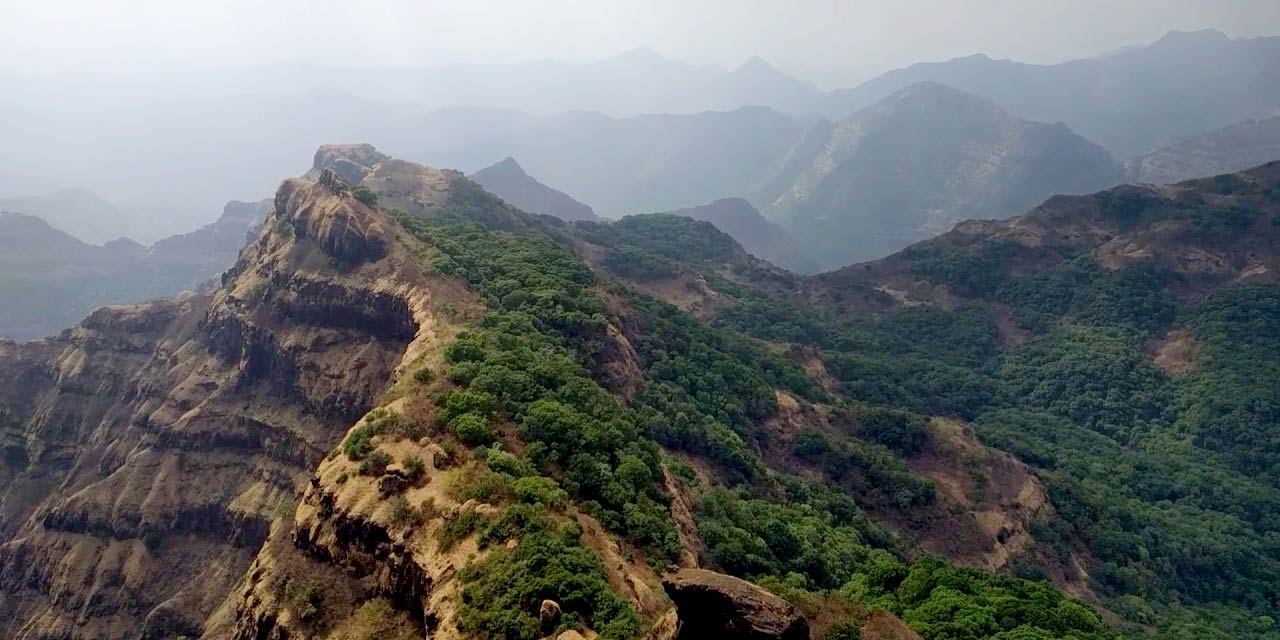 Arthur's Seat Mahabaleshwar Entry Fee
Arthur's Seat Mahabaleshwar Phone
N/A
---
Rating:

| 4/5 stars
Based on total 64 reviews
Arthur's Seat Mahabaleshwar Address: Satara, Mahabaleshwar, Maharashtra , 412806, India
Mahabaleshwar Tour Packages
Arthur's Seat Mahabaleshwar Timings
| Day | Timing |
| --- | --- |
| Monday | 9:00 am – 8:00 pm |
| Tuesday | 9:00 am – 8:00 pm |
| Wedesday | 9:00 am – 8:00 pm |
| Thursday | 9:00 am – 8:00 pm |
| Friday | 9:00 am – 8:00 pm |
| Saturday | 9:00 am – 8:00 pm |
| Sunday | 9:00 am – 8:00 pm |
Links:
Website
|
Map
---
Among the popular sightseeing places in Mahabaleshwar, Arthur's Seat is a famous tourist attraction that invites people from all walks of life to look over the mesmerizing views of the Savitri Valley on one side and the verdant green plateau on the other side. It's the only viewpoint where you can observe the geological contrast between the Deccan and Konkan territories and has a kind of atmosphere that lets you relax, rejuvenate, and return home refreshed.
Perched at a height of 1470 meters above sea level, Arthur's Seat, also referred to as the Queen of all the points, comprises 6 points – Arthur's Seat Point, Window Point, Tiger Sprint Point, Malcolm Point, Hunter Point, and Echo Point. The attractive feature of this place is the floating of light objects which simply means that if you throw objects like a cap in the air, they will automatically float back due to the certain air pressure.
Tourists love visiting this viewpoint at least once to see this magic from their eyes. Not only does Arthur's Seat is renowned for its untouched and unspoiled beauty but also holds an aura that makes you fall in love with it over and over again. Here you can find nature buffs in large numbers every year and it is also frequently visited by sightseeing explorers and wanderers.
History of Arthur's Seat, Mahabaleshwar
According to legends, Arthur's Seat was named after Sir Arthur Wallet who had lost his loved ones including his better half and a month-old daughter to a gruesome accident in the Savitri River. After that incident, he used to come to this place every day and sit for hours in the hope that they will come back to his life once again.
Things to do at Arthur's Seat, Mahabaleshwar
Wondering what to do at Arthur's Seat other than enjoying the beautiful scenery of the area? Well, there are many things to engage yourself in throughout time. The following are the 2 important activities:
1. Trekking: Considered the most beloved trekking point for trekkers, Arthur's Seat offers a mind-boggling opportunity for adventure seekers looking to bring out the best of adventure in them. It's a one-day trek that takes nearly 7 to 8 hours and can be enjoyed by both novices as well as experienced people.
2. Photography: Heaven for shutterbugs, Arthur's Seat has a picture-perfect setting for photographers looking to capture some memorable photos with a jaw-dropping backdrop for their social media feed like Instagram. Don't hesitate to ask others to click your pictures if you're traveling alone on your Mahabaleshwar tour.
If interested and have time, you can also pay a visit to the other nearby places like Lingmala Waterfall, Venna Lake, Krishnai Temple, Mahabaleshwar Temple, etc to enjoy your visit to the fullest.
Image Gallery of Arthur's Seat Mahabaleshwar
Entry Fee and Timings of Arthur's Seat, Mahabaleshwar
There is no entry fee to visit Arthur's Seat in Mahabaleshwar. It can be explored at any time between 9:00 AM and 8:00 PM from Monday to Sunday. Overall, you need to spare 1-2 hours from your busy schedule to admire its picturesque beauty.
Travel Tips for Arthur's Seat, Mahabaleshwar
Try planning your visit to this place on weekdays as it gets extremely crowded on weekends.
Carry enough drinking water with you; the probability of finding fresh water along the route is quite less.
Hire a guide to make the most of your visit. The guide will help you get through the confusing route in an easy way.
The parking space of Arthur's Seat is located a short stroll away; you need to walk for 30 minutes to reach the viewpoint after parking your vehicle.
Beware of monkeys as they tend to snatch everyone's food here.
Best Time to Visit Arthur's Seat, Mahabaleshwar
June to February is the ideal period to head towards Arthur's Seat in Mahabaleshwar. Why? Because this is the time when this viewpoint looks absolutely mesmerizing and breathtaking with panoramic views surrounding the area from all sides.
Please note that it is advisable to pay heed to Arthur's Seat in the early morning in case you wish to avoid unnecessary parking problems.
How to Reach Arthur's Seat, Mahabaleshwar?
Lying at a distance of 13 km from the center of Mahabaleshwar, Arthur's Seat can be easily accessed by locals and tourists via a taxi as public transportation is not readily available within the city. For your ease, there is a list of top car rental companies in Mahabaleshwar available from where you can book a cab of your choice to commute at your convenience.
The following are the different ways to reach Mahabaleshwar:
By Air: Pune Airport is the nearest airport to Mahabaleshwar and it receives regular flights from all across the nation. From there, you can avail the service of a bus to arrive at your destination without any discomfort.
By Train: Catch the train to Pune Railway Station for a smooth and hassle-free railway journey. Another option is to get to Wathar Railway Station, which is also the closest station to Mahabaleshwar and is only 60 km away.
By Road: Lastly, the MSRTC department also runs various buses from nearby cities like Satara, Nasik, Mumbai, Pune, Kolhapur, and Panchgani to Mahabaleshwar on an everyday basis. It can be time-consuming but is a pocket-friendly way to get down to Mahabaleshwar.
---
Mahabaleshwar is a renowned hilly area that attracts tourists from all over the world for many reasons. No matter why you're traveling to this destination, you can make it more happening with our all-inclusive Mahabaleshwar tour packages.
We at Mahabaleshwar Tourism, a division of Holidays DNA, offer a range of travel packages to cater to the varied needs of our diverse clientele. Our Mahabaleshwar travel packages can also be customized depending on your holiday budget and duration. You can also take help from our professionals in curating an itinerary of your choice. What else? Please fill out the Contact Us form to know more about us.
Location Map for Arthur's Seat Mahabaleshwar