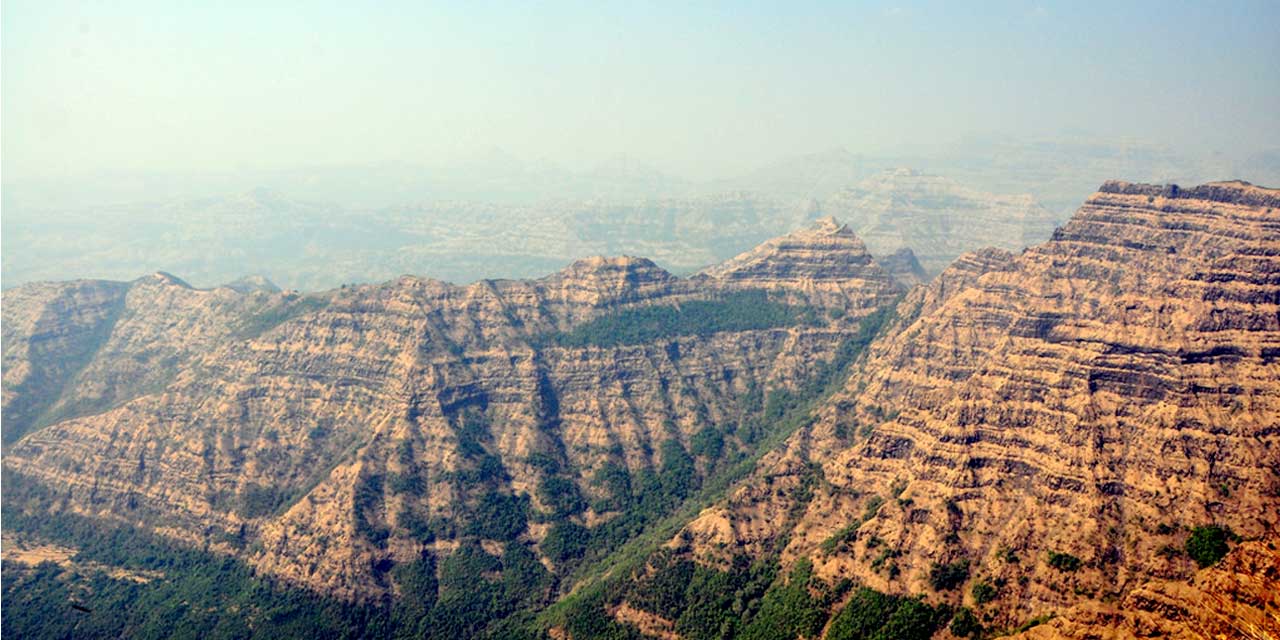 Elphinstone Point Mahabaleshwar Entry Fee
Elphinstone Point Mahabaleshwar Phone
N/A
---
Rating:

| 4/5 stars
Based on total 76 reviews
Elphinstone Point Mahabaleshwar Address: Satara, Mahabaleshwar, Maharashtra, 402303, India
Mahabaleshwar Tour Packages
Elphinstone Point Mahabaleshwar Timings
| Day | Timing |
| --- | --- |
| Monday | 9:00 am – 6:00 pm |
| Tuesday | 9:00 am – 6:00 pm |
| Wedesday | 9:00 am – 6:00 pm |
| Thursday | 9:00 am – 6:00 pm |
| Friday | 9:00 am – 6:00 pm |
| Saturday | 9:00 am – 6:00 pm |
| Sunday | 9:00 am – 6:00 pm |
Links:
Website
|
Map
---
Revel in the picturesque beauty of the surrounding areas at Elphinstone Point in Mahabaleshwar. Perched atop a hill near Arthur's Seat, the Elphinstone Point is the highest viewpoint within the town that invites people to enjoy the 360-degree view of the famous Pratapgarh Fort and Koyna Valley in their comfort.
Also referred to as the starting point of the Savitri River, the Elphinstone Point was founded in the year 1830 by Dr. Murray and has been named after Mountstuart Elphinstone, who served as the Governor of Bombay from 1853 to 1860.
Owing to its unparalleled beauty, this viewpoint attracts locals as well as tourists in large numbers every year. It is a favorite place of nature admirers and is indeed a great spot for all who love taking photos with a picture-perfect backdrop. Don't forget to visit nearby places like Venna Lake on your way back home; Venna Lake is a must-visit tourist attraction for everyone on their Mahabaleshwar tour.
Entry Fee and Timings of Elphinstone Point, Mahabaleshwar
There is no entry fee to visit Elphinstone Point in Mahabaleshwar. It can be explored by its visitors at any time from 9:00 AM to 6:00 PM on all days. The recommended exploration time is 1 hour.
Image Gallery of Elphinstone Point Mahabaleshwar
How to Reach Elphinstone Point, Mahabaleshwar?
Lying only 10 km away from Mahabaleshwar Bus Stand, the Elphinstone Point can be easily accessed by people via local modes of transportation. You can either catch the bus, an auto-rickshaw, or a rental taxi to get to your desired location. Alternatively, there is a list of top car rental companies in Mahabaleshwar that is also available for your ease.
Distance from Pune International Airport: 128 km
Distance from Pune Railway Station: 120 km
Distance from Wathar Railway Station: 60 km
---
Book an all-inclusive Mahabaleshwar tour package with us to enjoy your Mahabaleshwar tour to the fullest. We at Mahabaleshwar Tourism, a division of Holidays DNA, take care of everyone's varied holiday needs and design our travel packages accordingly. Our Mahabaleshwar tour packages can also be customized as per your choice. You just need to tell us what exactly you want us to include in your package and we promise to do that for you. Please fill out the Contact Us form to know more about our services.
Location Map for Elphinstone Point Mahabaleshwar