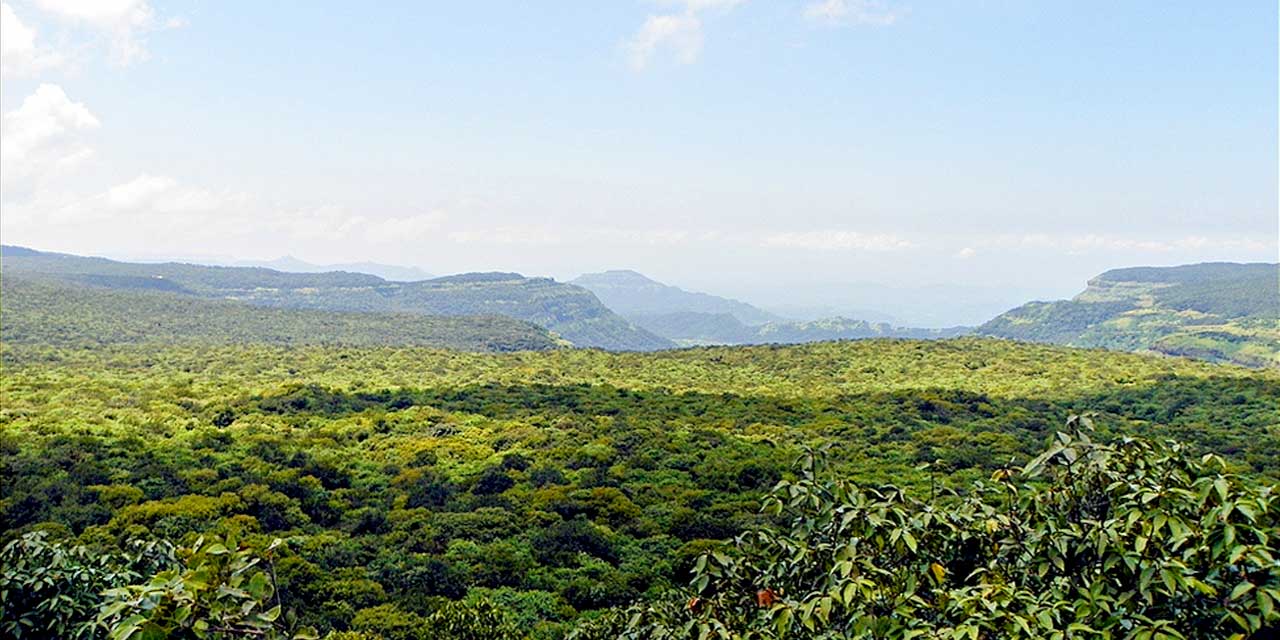 Connaught Peak Mahabaleshwar Entry Fee
Connaught Peak Mahabaleshwar Phone
N/A
---
Rating:

| 4/5 stars
Based on total 61 reviews
Connaught Peak Mahabaleshwar Address: Old Mahabaleshwar Road,Satara, Mahabaleshwar, Maharashtra, 412806, India
Mahabaleshwar Tour Packages
Connaught Peak Mahabaleshwar Timings
| Day | Timing |
| --- | --- |
| Monday | 9:00 am – 6:00 pm |
| Tuesday | 9:00 am – 6:00 pm |
| Wedesday | 9:00 am – 6:00 pm |
| Thursday | 9:00 am – 6:00 pm |
| Friday | 9:00 am – 6:00 pm |
| Saturday | 9:00 am – 6:00 pm |
| Sunday | 9:00 am – 6:00 pm |
Links:
Website
|
Map
---
If you wish to be in the lap of nature and surround yourself with outstanding scenic charm on your Mahabaleshwar tour, then you should look nowhere else than Connaught Peak. Also referred to as the second-highest peak in the Mahabaleshwar region, Connaught Peak, perched on the old Mahabaleshwar road, invites people from different corners of the world to enjoy the jaw-dropping views of the Krishna Valley, Venna Lake, and Pratapgarh Fort.
Lying 1400 meters high above sea level, Connaught Peak is one of the must-visit tourist attractions in Mahabaleshwar that was formerly known as Mouth Olympia. However, in the year 1880, when the Duke of Connaught visited this place, the place was renamed Connaught Peak as he was completely mesmerized by its untouched and unspoiled beauty. Since then, it has been gaining everyone's attention and has also become a go-to spot for tourists to spend some time in tranquility.
Entry Fee and Timings of Connaught Peak, Mahabaleshwar
There is no entry fee to visit Connaught Peak in Mahabaleshwar. Although it can be explored by tourists at any time of the day, the ideal timings would be from 9:00 AM to 6:00 PM from Monday to Sunday.
Best Time to Visit Connaught Peak, Mahabaleshwar
For nature admirers, the monsoon season which starts in July and continues until September is considered the best to head towards Connaught Peak. The reason being is - the beauty of this place gets amplified when it rains, making it look breathtakingly stunning and mesmerizing.
In case you're interested in trekking, you can plan a getaway to Connaught Peak after the rainy season i.e., from October to February. With an average temperature ranging from 10 degrees Celsius to 32-degree Celsius, tourists can roam around comfortably without worrying about the sun and explore the popular sightseeing places in Mahabaleshwar in their utmost comfort.
Image Gallery of Connaught Peak Mahabaleshwar
How to Reach Connaught Peak, Mahabaleshwar?
The Connaught Peak is only 5 km away from the Mahabaleshwar Bus Stand. That means that this place can be easily accessed by people via a local bus or a rental taxi. You can also go through the list of top car rental companies in Mahabaleshwar to hire a cab of your choice with an experienced chauffeur to travel within the town at your convenience.
Please note that the nearest airport, which is the Pune International Airport is approximately 128 km away and it receives flights from almost all parts of the world. So, whether you're traveling from anywhere in India or outside the country, you can board a flight to this airport to cover the maximum distance to Mahabaleshwar in the minimum time.
Another way is via train. The Pune Railway Station is the closest railway station that has trains from the metro cities of the nation on a frequent basis. After reaching this railhead, you can look for your mode of commutation to get to your location in your style.
---
Book an all-inclusive Mahabaleshwar tour package with us to explore the best of Mahabaleshwar. We at Mahabaleshwar Tourism, a division of Holidays DNA, offer a variety of travel packages suiting everyone's varied holiday style, budget, and other needs. Our tour packages can also be customized depending on your holiday duration. To know more about the ongoing travel deals and our packages in detail, please fill out the Contact Us form.
Location Map for Connaught Peak Mahabaleshwar