Formerly the summer capital of Old Bombay Presidency, Mahabaleshwar is a hill station in the forested Western Ghats. Nestled in the Sahyadri mountain ranges, it is a famous destination for a 1 day tour from Pune.
Its enchanting vistas and mystical landscapes will help you unwind. You can explore the numerous places to visit in Mahabaleshwar in 1 day and be captivated by the breathtaking views. The greenery, recreational activities, and culinary experience will charm your trip.
There are numerous options to have a fulfilling time in Mahabaleshwar. You can visit the vantage points and ancient temples. Catch a glimpse of the astounding waterfalls, rivers, dense forests, hills, and valleys.
From jungle trekking to exploring the orchid farms, you can have a great time in Mahabaleshwar. You can indulge in cave exploring, boating, bird watching, and rock climbing activities.
The city is best known for its strawberry farms. You can buy fresh strawberry products. Whether you are a nature lover, a photography enthusiast, a thrill seeker, or simply a traveler, you can thoroughly enjoy a day to the fullest.
Mahabaleshwar is a complete package of leisure and fun. On a one-day tour, you can discover the utmost peace and relaxation. You can bring your family or friends and create unforgettable memories as you explore the places to visit in Mahabaleshwar in 1 day.
Mahabaleshwar Places to visit in 1 Day: Elephant's Head Point, Arthur's Seat, Lodwick Point, Panchgani, Venna Lake, Mahabaleshwar Temple, Panchganga Temple, Krishnabai Temple, Kate's Point, Chinaman's Falls
Here is the list of places to visit in Mahabaleshwar in 1 Day: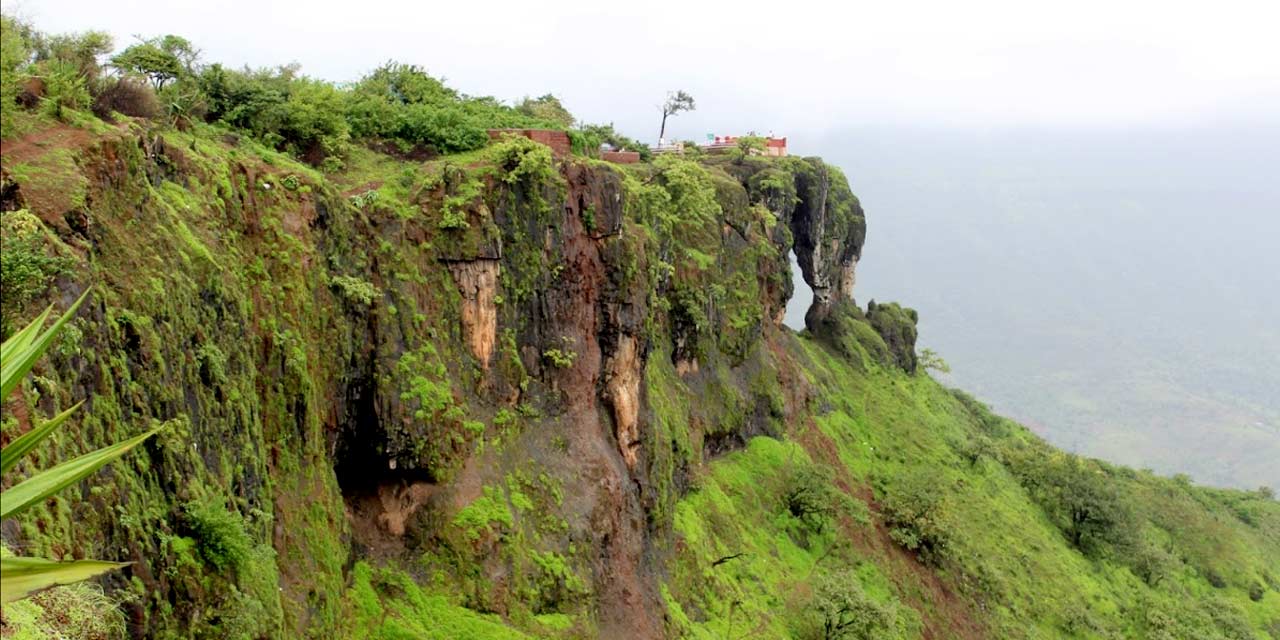 Elephant's Head Point gets its name from its uncanny resemblance to an elephant's head. It is also known as the Needle Hole Point. You can observe the needle-like hole in between the rocks. You will be mesmerized by the picturesque views of the Sahyadri mountain ranges.
Elephant's Head Point lies at the extreme end of the mountain beyond Lodwick Point. This natural rock formation with ample greenery and scenic beauty is a treat to the eyes, especially during the monsoon. Photography enthusiasts will be awed by the sunrise and sunset views from atop the hill.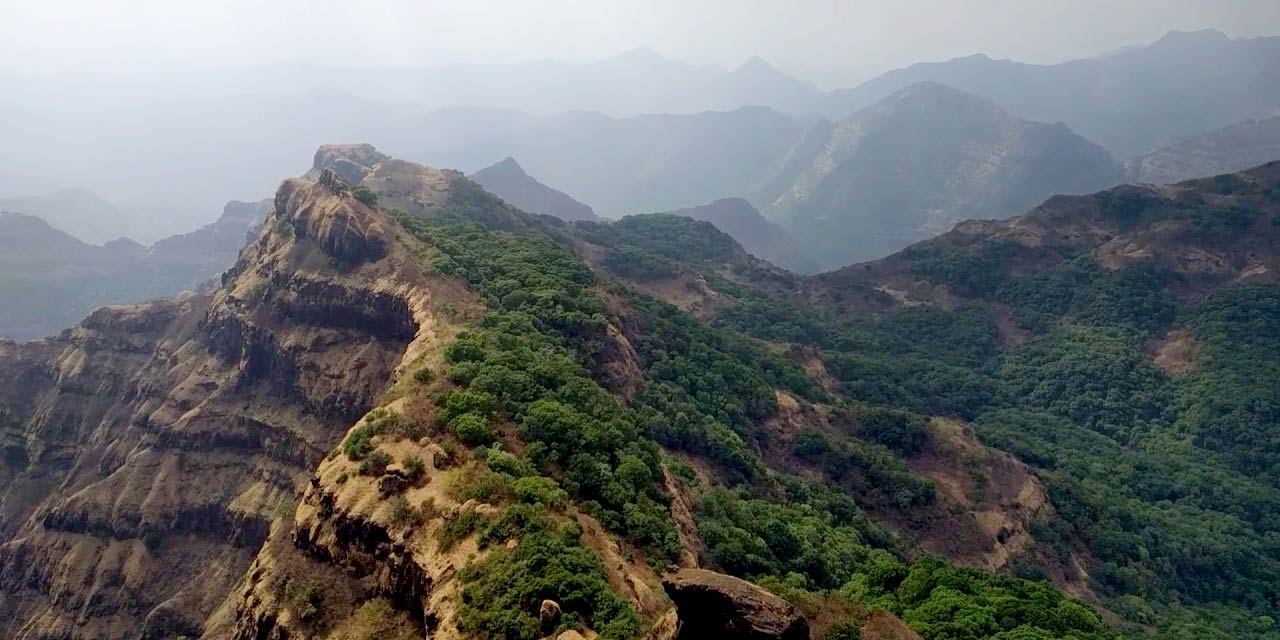 Located at the height of 1340 m, Arthur's Seat is known as the 'Queen of All Points.' You can get spectacular views of the Savitri River and the dense Bramha-Arayana valley. At this point, you can see a clear demarcation between the Konkan and Deccan territories.
Adventure seekers will love the place for trekking trails. You will be thrilled watching light objects float in the air due to air pressure at Arthur's Seat. You can try throwing a cap toward the valley and watch it come back.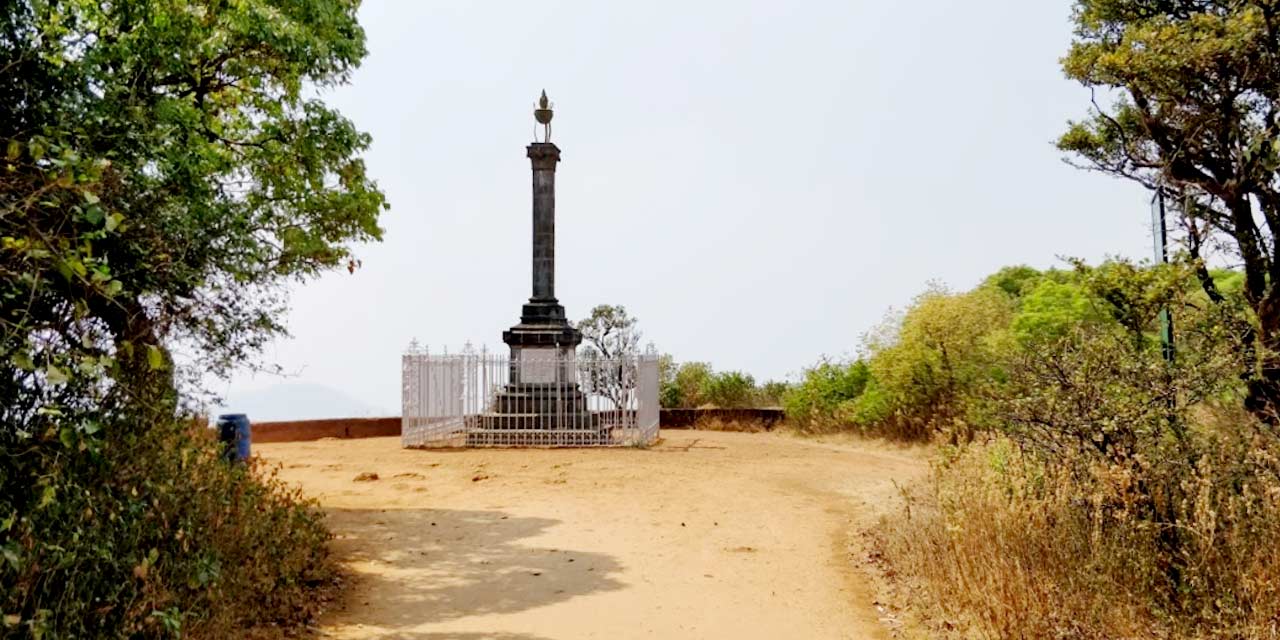 Tucked away at an elevation of 1245 m, Lodwick Point is a famous observation point named in memory of General Peter Lodwick. Also known as Sydney Point, it offers unparalleled views of Elphinstone Point and Pratapgarh Fort. It is among the most scenic places to visit in Mahabaleshwar in 1 day.
You can spot a 25 feet tall column with Lodwick's head at the base made up of marble. You can get information about the place from local tourist guides. Photography enthusiasts and nature lovers will be enthralled by the sunset views across the hills and the valleys.
Flanked by five hills of the Sahyadri range, Panchgani is a serene hill station near Mahabaleshwar. It promises an action-packed holiday for every tourist. An erstwhile British summer retreat, Panchgani is replete with towering mountains, stunning cascades, refreshing greenery, and picturesque sights.
You must check out Tableland, Asia's second-largest mountain plateau. Adventure lovers can indulge in thrilling outdoor activities like paragliding, horse riding, trekking, speed boating, and surreal night camping. Finally, you must not miss out on tasting the juicy red strawberries at the lush strawberry farms.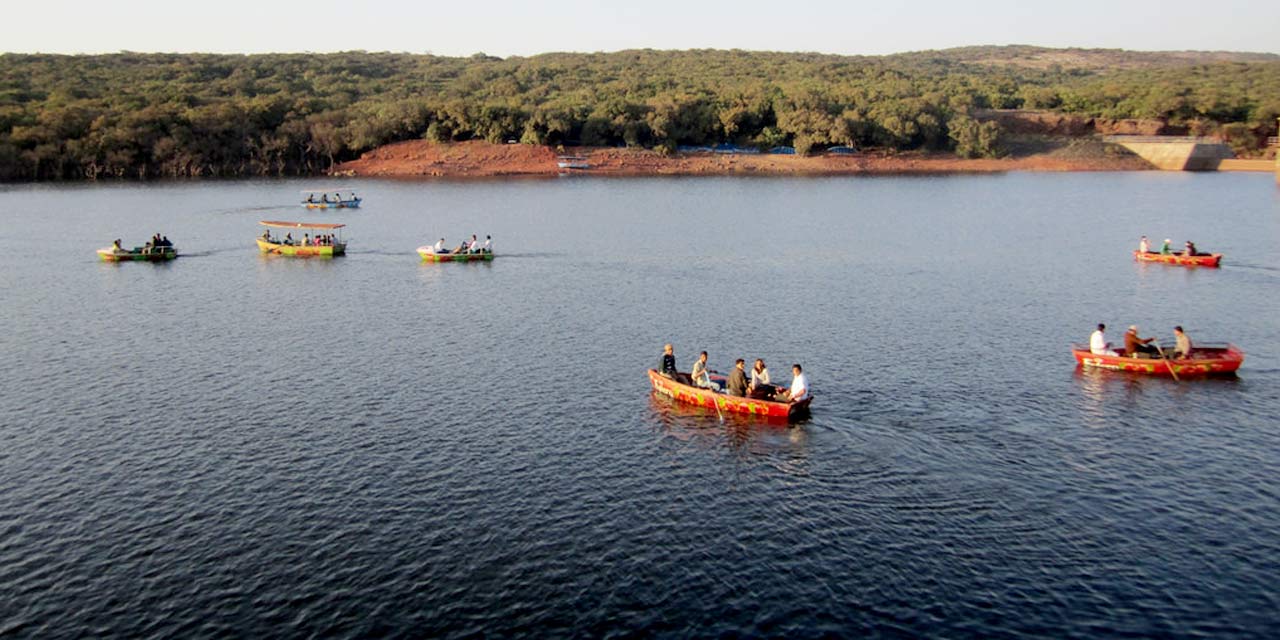 Constructed in 1842 by Shri Appasaheb Maharaja of Satara, Venna Lake is a man-made wonder. It was created by building a dam across the Venna River to meet the water needs of Mahabaleshwar city. Fringed by lush green trees, the lake spreads over 28 acres.
You can take a relaxing rowboat or a paddle boat ride on the placid waters. Children can enjoy horse rides, toy train rides, and merry-go-rounds. Witness the stunning sunset by the lakeside. You can relish local street food and juicy strawberries from the street-side eateries.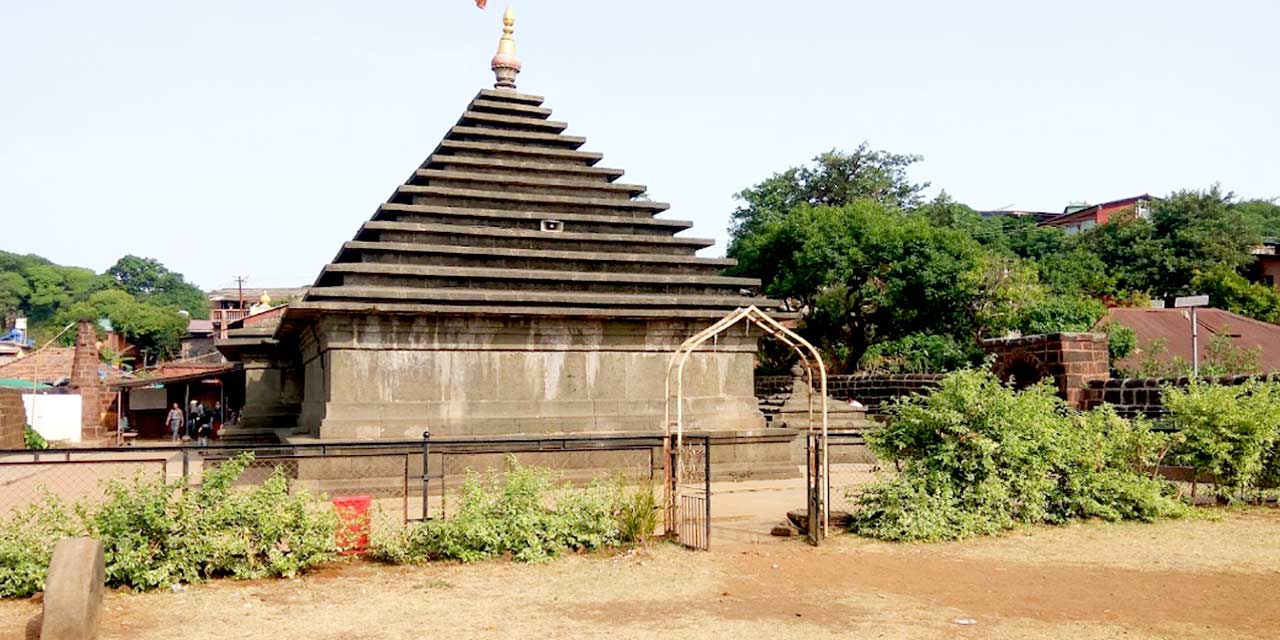 Mahabaleshwar temple was built by the Chandra Rao More Dynasty in the 16th century. This ancient Hindu temple is dedicated to Lord Shiva. Popularly called the Mahabali, it reflects the Hemdanta style of architecture. You can catch a glimpse of the 500-year-old and 6-ft-long self-originated Mahalingam, Lord Shiva's Trishul, Rudraksha, Damru, and bed.
At the temple, you will find a square-shaped raised platform, where Chatrapathi Shivaji Maharaj weighed his mother Jijabai in gold and gave it away for charity. You can practice meditation in the calm and serene temple atmosphere.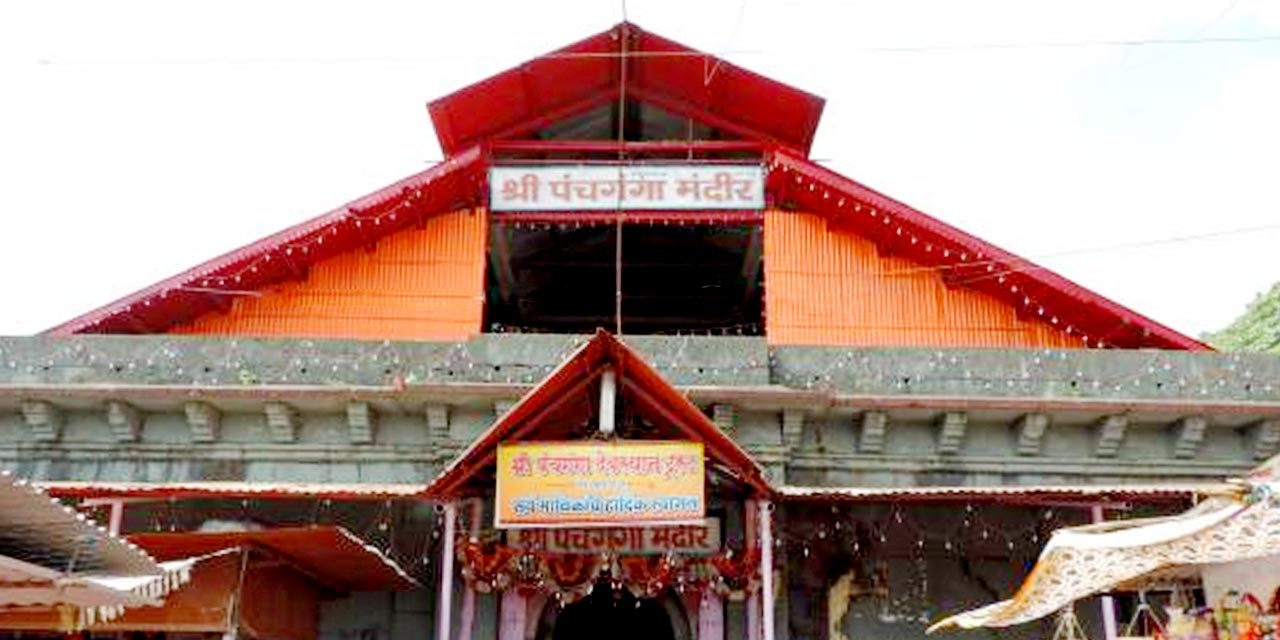 Panchganga Temple is a 4500-year-old Hindu temple constructed at the confluence of five rivers, Venna, Krishna, Savitri, Koyna, and Gayatri. These rivers mix and flow out from the temple's stone-carved cow waterspout or Gaumukhi. Devotees use this pure and holy water in many rituals.
The temple was originally built by Raja Singha Deo in the 13th century and is dedicated to Lord Krishna. It is among the most revered places to visit in Mahabaleshwar in 1 day. You can admire the architecture of the cow statue on the two ponds and see the five mini halls in the temple complex.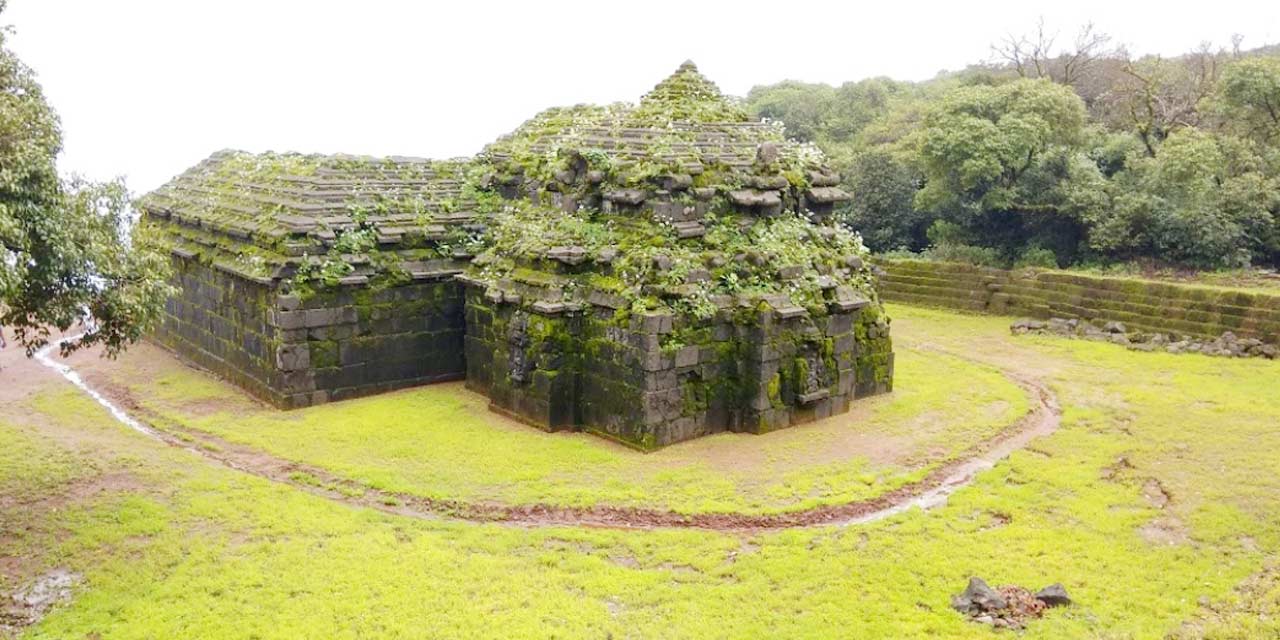 Krishnabai Temple is an ancient Hindu shrine situated on a hilltop. Dedicated to Lord Shiva, it also has a beautiful idol of Lord Krishna. This majestic temple is considered to be the source of the Krishna River. You can see a beautiful stone-carved cow from the mouth of which water flows steadily.
Architecture enthusiasts will admire the Hemadpanthi style of architecture visible in the stone-carved columns and ceilings. Standing on the cliff, you can experience the surreal nature and picturesque views of Krishna Valley.
Earlier called Nake Khind, Kate's Point was named after the daughter of Sir John Malcolm, ex-British governor. It is one of the popular viewpoints among tourists. Most magazines use this picturesque viewpoint as an image for their cover page.
At the height of 1473 m, Kate's Point overlooks the Krishna valley. It also offers mesmerizing views of the Dhom Dam and the Balakwadi. In addition, you can admire the views of Kamalgadh, Pandavgadh, and Mandardeo peaks from this viewpoint. Visit this point to enjoy the scenic charm and tranquil surroundings.
Chinaman's Falls is a picturesque waterfall with milky white water cascading down the rugged mountains amidst the lush surroundings. It lies towards the south of the Koyna valley. As the gardens close to the falls were maintained by the Chinese, the falls have been named Chinaman's Falls.
The water flows from two different points and then merges into a single stream. It is an ideal spot for holidaying with family. You can come here during the afternoon for a spectacular sunset view and some quiet time. Of course, you must bring your cameras to click beautiful memories.
More to Explore in Mahabaleshwar
Mahabaleshwar is a tranquil hill station known for its beautiful scenery. There is no dearth of amazing places to visit in Mahabaleshwar in 1 day. You can visit Morarji Castle, a colonial-era building steeped in rich history. The 17th-century historic Pratapgarh Fort is a silent witness to the Maratha heritage and glory.
You can admire the gushing Tiger's Spring and enjoy the Dhobi and Lingmala Waterfalls. Adventure lovers can explore the historical Rajapuri caves. You can head to Wilson's Point, Helen's Point, Marjorie Point, and Bombay Point for captivating sunsets and ecstatic views of nature.
You can go shopping in the streets and in small roadside shops. Buy fresh and organic luscious berries from strawberry farms like Mapro Garden. Purchase authentic fruit jams, jellies, crushes, and syrups to take back home.
You can even purchase pickles, papads, honey, and crunchy Chikkis. Check out the wooden and cane artifacts which make great souvenirs for your trip. You can buy tribal art pieces, leather goods, and walking sticks to gift your loved ones.
At Mahabaleshwar, food lovers have a range of options to try out. You must taste the unique local delicacies. You must try the local ice creams and milkshakes. You can savor the traditional Maharashtrian thali. Some must-try dishes include Chana topped with Chaat Masala, Chicken Lollipops, and Parsi food. Besides, you can get fresh seafood delights. Satisfy your sweet tooth with Chikkis and Puran Poli.