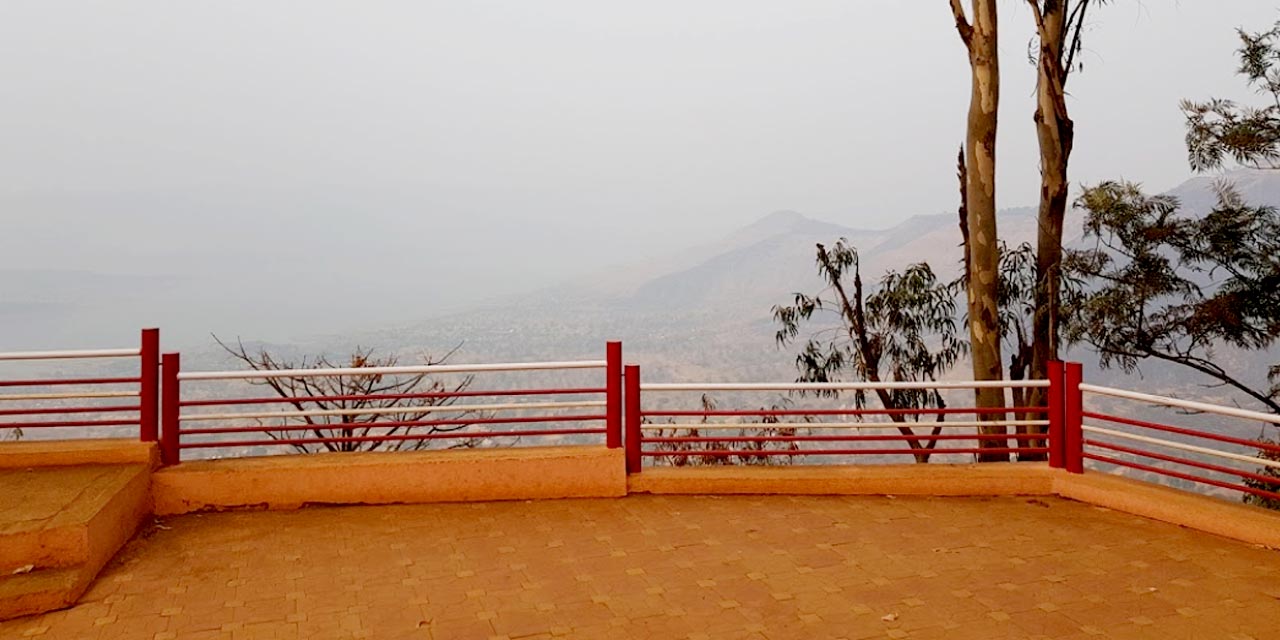 Parsi Point Mahabaleshwar Entry Fee
Parsi Point Mahabaleshwar Phone
N/A
---
Rating:

| 4/5 stars
Based on total 71 reviews
Parsi Point Mahabaleshwar Address: Ganeshpeth, Panchgani , Mahabaleshwar, Maharashtra , 412805, India
Mahabaleshwar Tour Packages
Parsi Point Mahabaleshwar Timings
| Day | Timing |
| --- | --- |
| Monday | 8:00 am – 8:00 pm |
| Tuesday | 8:00 am – 8:00 pm |
| Wedesday | 8:00 am – 8:00 pm |
| Thursday | 8:00 am – 8:00 pm |
| Friday | 8:00 am – 8:00 pm |
| Saturday | 8:00 am – 8:00 pm |
| Sunday | 8:00 am – 8:00 pm |
Links:
Website
|
Map
---
If you're on your Mahabaleshwar tour and looking for a place where you can breathe in the fresh air with lush green mountains all around the area, then you should look nowhere else than Parsi Point. Located on the way to Mahabaleshwar, Parsi Point is a renowned viewpoint in India that invites you to tuck your soul free in tranquility and attain peace of mind, away from the everyday stress of city life.
Named after the Parsi community, the Parsi Point offers a perfect weekend getaway retreat to all nature-buffs, wanderers, and sightseeing lovers. Here you can soak in the unspoiled charm of the Krishna Valley along with enjoying the 360-degree view of the crystal-clear waters of Dhom Dham. It is also considered an ideal spot for people to witness the amazing sunrise and sunset from different angles.
Tourists from all walks of life love visiting Parsi Point at least once. Not only does this place have a wide range of things to keep your kids occupied all the time but it is also equipped with a plethora of stalls offering delicious snacks and beverages to satisfy everyone's appetite.
Entry Fee and Timings of Parsi Point, Mahabaleshwar
To visit Parsi Point, you don't need to pay anything to anyone. Speaking of its timings, this viewpoint can be explored by tourists from 8:00 AM to 8:00 PM on all days and the recommended exploration time is 1-2 hours.
Image Gallery of Parsi Point Mahabaleshwar
Travel Tips for Parsi Point, Mahabaleshwar
Wear good and comfortable sports shoes to enjoy your visit to the fullest. You can buy trekking shoes to maintain a nice grip all day long.
Relish the taste of fresh fruit juices sold by the local vendors at this place. The juices here are a hit among the people of all ages.
Avoid making any plans on weekends as it receives a huge crowd of people every Saturday and Sunday.
Bring an HD camera along with you if you're interested in capturing nature at its best. Here you can also click some amazing selfies with a breathtaking backdrop in the background.
Try heading towards this point in the early morning to soak in the mesmerizing beauty of this place. At the time of sunrise, Parsi Point offers some breathtaking views of the surrounding areas that are hard to find anywhere else within the region.
Best Time to Visit Parsi Point, Mahabaleshwar
Although one can pay heed to Parsi Point in Mahabaleshwar at any time of the year, most tourists prefer visiting it in the winter season i.e., from December to February. At this time, the entire area looks beautiful with lush greenery surrounding it from all sides. Not only this, but you can also try your hand at all the fun activities of your choice to have a great time on your Mahabaleshwar tour.
How to Reach Parsi Point, Mahabaleshwar?
Getting to Parsi Point in Mahabaleshwar is a bit easy. Lying 18 km away from the heart of the town, the Parsi Point can be accessed by locals and tourists via a rental taxi. You can choose to self-drive if you're staying within close proximity to Maharashtra.
The following are the different ways to go to Mahabaleshwar:
By Air: The closest airport is located in Pune and it is nearly 128 km away. Once you arrive at the Pune International Airport, you can hire a cab from the list of top car rental companies in Mahabaleshwar to commute to your desired location in your utmost comfort.
By Train: Pune Railway Station is considered as the nearest major railhead that receives trains from all the metro cities of India. From there, you can opt to travel in a bus to reach Mahabaleshwar at pocket-friendly prices and then look for a local mode of transportation to get down at Parsi Point.
By Road: For your convenience, there are many buses available from the neighboring areas of Maharashtra to Mahabaleshwar on an everyday basis. It can be a time-consuming way but it's undoubtedly a great option for people of all ages to travel to this hill station.
---
Book an all-inclusive Mahabaleshwar tour package with us to explore the popular sightseeing places in Mahabaleshwar. We at Mahabaleshwar Tourism, a division of Holidays DNA, take care of everyone's varied holiday needs and design our travel packages accordingly. Our Mahabaleshwar tour packages can also be altered as per your choice. You can also ask our team to curate an itinerary depending on your holiday duration and budget. Please fill out the Contact Us form to know more about our services in detail.
Location Map for Parsi Point Mahabaleshwar