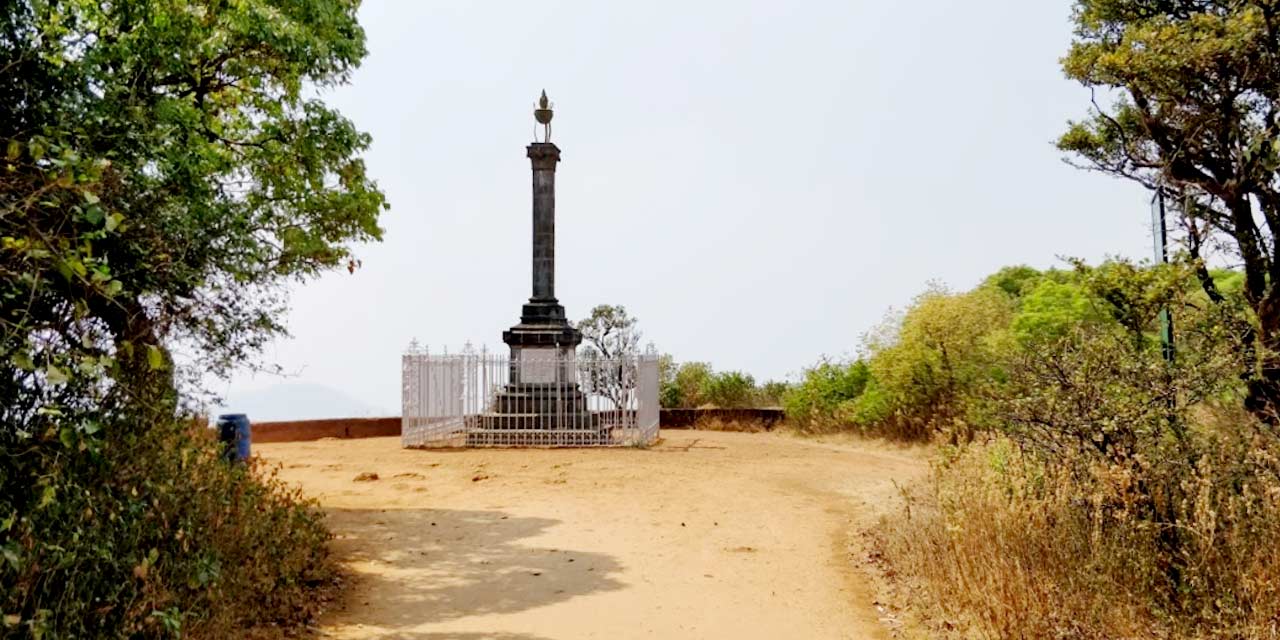 Lodwick Point Mahabaleshwar Entry Fee
Lodwick Point Mahabaleshwar Phone
N/A
---
Rating:

| 4/5 stars
Based on total 71 reviews
Lodwick Point Mahabaleshwar Address: Satara, Mahabaleshwar, Maharashtra, 412806, India
Mahabaleshwar Tour Packages
Lodwick Point Mahabaleshwar Timings
| Day | Timing |
| --- | --- |
| Monday | 6:00 am – 8:00 pm |
| Tuesday | 6:00 am – 8:00 pm |
| Wedesday | 6:00 am – 8:00 pm |
| Thursday | 6:00 am – 8:00 pm |
| Friday | 6:00 am – 8:00 pm |
| Saturday | 6:00 am – 8:00 pm |
| Sunday | 6:00 am – 8:00 pm |
Links:
Website
|
Map
---
Treat your eyes to the unmatched views of the Pratapgarh Fort at Lodwick Point. Perched at a height of about 4000 feet above sea level, the Lodwick Point is another super-cool viewpoint within the region that invites nature buffs to enjoy a mix of leisure and recreational experiences on their Mahabaleshwar tour. It is a pretty good spot for all who wish to be in the lap of nature and surrender themselves to the beautiful mountain views with a fresh breeze blowing their hair on their face.
Also referred to as Sydney Point, Lodwick Point was built in honor of General Peter Lodwick who climbed the hill as the first British officer in April 1824 and that's how it gets its present name. To mark his accomplishment for a lifetime, his son erected a column of about 25 feet in height. At its base, you can find the sculptured head of General Peter made up of marble. There is also a huge statue of Lord Lodwick that attracts a huge crowd of tourists from different corners of the world every year.
Don't forget to bring your camera along. It's the kind of location that will surely take your breath away with its jaw-dropping surroundings that are hard to get anywhere else in Mahabaleshwar.
Entry Fee and Timings of Lodwick Point, Mahabaleshwar
There is no entry fee to visit Lodwick Point in Mahabaleshwar. Speaking of the timings, it has no specific opening and closing timings, but if you want to make the most of your visit, you can enjoy a visit from 6:00 AM to 8:00 PM on all days. The ideal exploration time would be 1-2 hours.
Image Gallery of Lodwick Point Mahabaleshwar
Best Time to Visit Lodwick Point, Mahabaleshwar
The summer season which begins in March and ends in June is considered ideal to head towards Lodwick Point. Why? Because, at this time, the overall weather remains pleasant with an average temperature ranging from 15 degrees Celsius to 35-degree Celsius, making it a perfect location for people to enjoy a blissful escapade away from the harsh sunny heat.
One can also plan a getaway in winter i.e., from October to February as Mahabaleshwar attracts a huge crowd of tourists at this time as well. However, please avoid visiting it during the monsoon season as the region receives heavy showers of rain from June to September.
How to Reach Lodwick Point, Mahabaleshwar?
Lying at a distance of only 5 km away from the heart of Mahabaleshwar, Lodwick Point can be accessed by people on foot. In case you're too lazy to walk around the area, you can look for an auto-rickshaw ride or hire a taxi from the list of top car rental companies in Mahabaleshwar to commute to your desired location in your utmost comfort.
Distance from the Pune International Airport: 128 km
Distance from the Pune Railway Station: 120 km
Distance from the Wathar Railway Station: 60 km
Distance from the Mahabaleshwar Bus Stand: 5 km
---
Have the best time of your life on your Mahabaleshwar tour with our all-inclusive Mahabaleshwar tour packages. We at Mahabaleshwar Tourism, a division of Holidays DNA, have designed different kinds of travel packages to address everyone's varied holiday needs. Our Mahabaleshwar tour packages can also be altered depending on your trip duration and budget. Don't forget to leverage the benefits of ongoing travel deals to enjoy your tour at reasonable prices. Please fill out the Contact Us form to know more about the travel packages in detail.
Location Map for Lodwick Point Mahabaleshwar