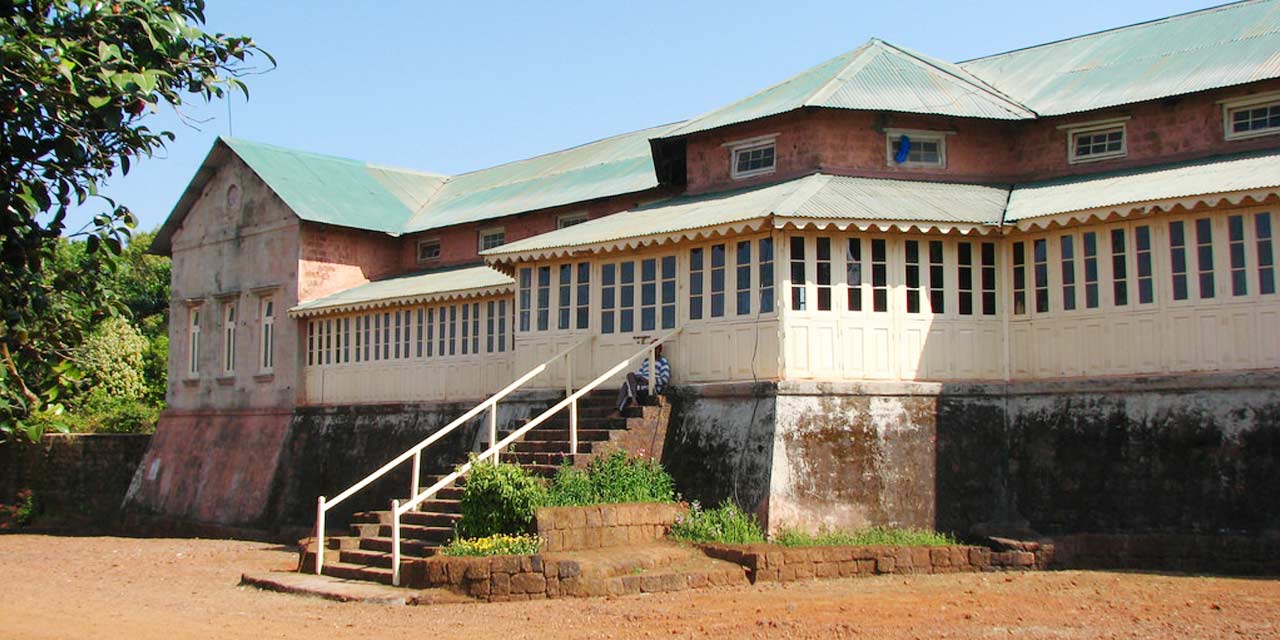 Morarji Castle Mahabaleshwar Entry Fee
Morarji Castle Mahabaleshwar Phone
N/A
---
Rating:

| 4/5 stars
Based on total 68 reviews
Morarji Castle Mahabaleshwar Address: Panchgani, Mahabaleshwar, Maharashtra, 412806, India
Mahabaleshwar Tour Packages
Morarji Castle Mahabaleshwar Timings
| Day | Timing |
| --- | --- |
| Monday | 10:00 am – 6:30 pm |
| Tuesday | 10:00 am – 6:30 pm |
| Wedesday | 10:00 am – 6:30 pm |
| Thursday | 10:00 am – 6:30 pm |
| Friday | 10:00 am – 6:30 pm |
| Saturday | 10:00 am – 6:30 pm |
| Sunday | 10:00 am – 6:30 pm |
Links:
Website
|
Map
---
Another sightseeing place in Mahabaleshwar that draws a huge crowd of people every year is the Morarji Castle. Surrounded by lush greenery and a picturesque setting, Morarji Castle is a historical monument that boasts a rich history with a stunning colonial British style of architecture. It's a must-visit tourist attraction that invites history buffs to step back into the past and learn more about the bygone era. One who loves to be close to nature can also pay heed to this site due to its astounding enclosures that are a sight to behold.
Entry Fee and Timings of Morarji Castle, Mahabaleshwar
Entry to Morarji Castle is free for everyone. Coming to its timings, you can visit it at any time from 10:00 AM to 6:30 PM and the castle remains open on all days.
Image Gallery of Morarji Castle Mahabaleshwar
How to Reach Morarji Castle, Mahabaleshwar?
Getting to Morarji Castle in Mahabaleshwar is quite easy. After reaching Mahabaleshwar, you can look for local transportation like an auto-rickshaw or a bus to go wherever you want to go within the town. Choose to enjoy the sightseeing of Mahabaleshwar on foot if you love nature trails. Alternatively, a list of top car rental companies in Mahabaleshwar is also available for you to book a cab to experience hassle-free traveling in your utmost comfort. The choice is yours!
Please note that the Pune International Airport, which is the nearest airport, is only 128 km away. So, if you wish to travel by air, you can surely fly to this airport. Mahabaleshwar has Wathar Railway Station as its closest railhead, but due to its less connectivity to the other railheads of the country, people prefer experiencing a smooth train journey to Pune Railway Station at first and then opt for a rental taxi from Ola or Uber.
---
In case you need any help with traveling, get in touch with our professionals. We at Mahabaleshwar Tourism, a division of Holidays DNA, present a wide range of travel packages for your ease. Our packages can also be altered to suit your varied holiday budget, style, duration, and other needs. To know more about how our team of experts can help you enjoy your Mahabaleshwar tour the most, please fill out the Contact Us form.
Location Map for Morarji Castle Mahabaleshwar