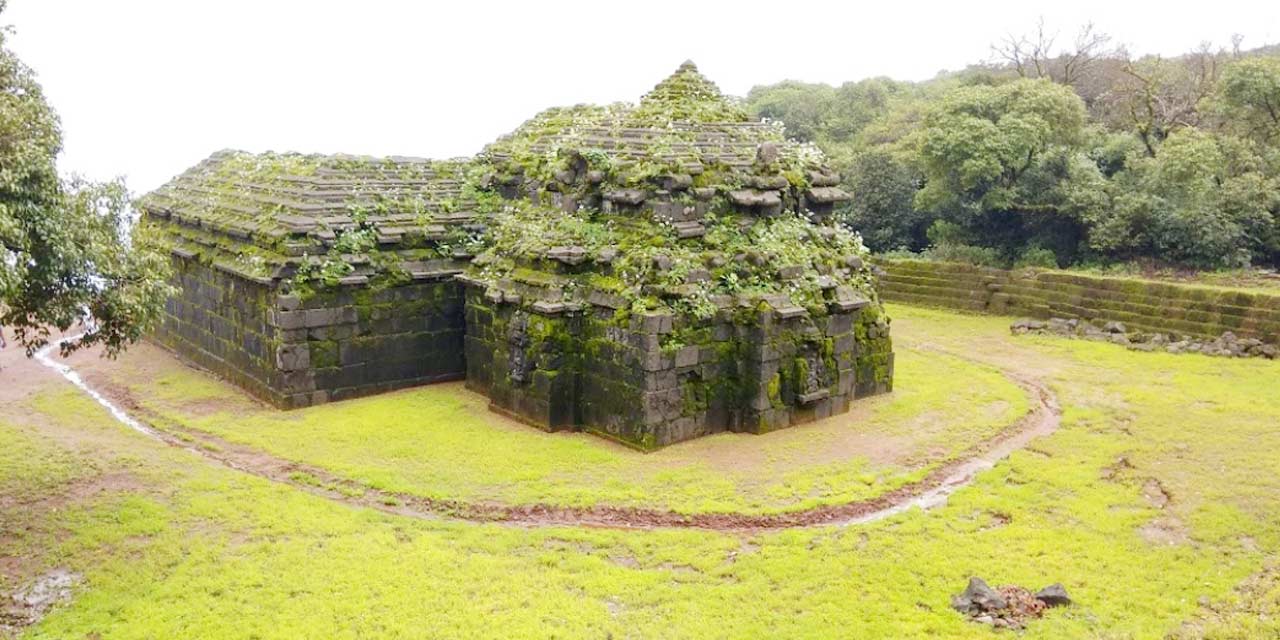 Krishnabai Temple Mahabaleshwar Entry Fee
Krishnabai Temple Mahabaleshwar Phone
N/A
---
Rating:

| 4/5 stars
Based on total 63 reviews
Krishnabai Temple Mahabaleshwar Address: Chota Pul, Gangapuri Rd, Danebazar, Ganpati Ali, Wai, Mahabaleshwar, Maharashtra , 412803, India
Mahabaleshwar Tour Packages
Krishnabai Temple Mahabaleshwar Timings
| Day | Timing |
| --- | --- |
| Monday | 6:00 am – 8:00 pm |
| Tuesday | 6:00 am – 8:00 pm |
| Wedesday | 6:00 am – 8:00 pm |
| Thursday | 6:00 am – 8:00 pm |
| Friday | 6:00 am – 8:00 pm |
| Saturday | 6:00 am – 8:00 pm |
| Sunday | 6:00 am – 8:00 pm |
Links:
Website
|
Map
---
Unlike other popular pilgrimage places like Mahabaleshwar Temple and Panchganga Temple in Mahabaleshwar, Krishnabai Temple is a years old temple that boasts holy and divine vibes along with a peaceful atmosphere to make you feel positive from the inside out. It's a beautiful heritage site that invites people to look over the views of the stunning Krishna River and enjoy the surrounding countryside in their comfort.
Built in the year 1888, the Krishnabai Temple is dedicated to Lord Shiva and features a statue of Lord Krishna. Here you will also find Shiva lingam with stone-carved ceilings and columns which make its overall architecture look unique and different. There is also a cow-face from where the water flows into a tank, which then meets the Krishna River.
Try visiting the Krishnabai Temple in the monsoon season i.e., from July to October for a rewarding experience. The experience you get here is something you'll cherish for your entire life. Such is the aura of this temple.
Entry Fee and Timings of Krishnabai Temple, Mahabaleshwar
There is no entry fee to visit Krishnabai Temple in Mahabaleshwar. It welcomes its devotees from 6:00 AM to 8:00 PM on all days and the recommended exploration time is 30-minutes to 1 hour.
Image Gallery of Krishnabai Temple Mahabaleshwar
How to Reach Krishnabai Temple, Mahabaleshwar?
Getting to Krishnabai Temple in Mahabaleshwar is quite easy. Due to its good road connectivity to the nearby areas of Maharashtra and the metro cities of India, the temple can be accessed by people of all ages through public and private buses. Alternatively, choose to hire a cab from the list of top car rental companies in Mahabaleshwar to commute to your desired location at your convenience.
Distance from the Pune Airport: 128 km
Distance from the Pune Railway Station: 120 km
Distance from Wathar Railway Station: 60 km
Distance from Mahabaleshwar Bus Stand: 6 km
---
Book an all-inclusive Mahabaleshwar tour package with us to enjoy your Mahabaleshwar tour to the fullest. We at Mahabaleshwar Tourism, a division of Holidays DNA, don't mind going the extra mile to offer you the best of our services. With us, you can also get the Mahabaleshwar travel packages customized to cater to your holiday budget, style, and other needs. To know more about us, please fill out the Contact Us form.
Location Map for Krishnabai Temple Mahabaleshwar